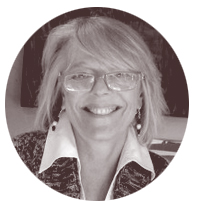 Deborah Parrish Snyder – Publisher, CEO
Deborah has been the publisher of Synergetic Press since 1984 when she began publishing books in biospherics, ethnobotany, psychedelics, vanguard fiction and poetry. In 1989 she founded and directed the Biosphere Press publishing division for the Biosphere 2 project, set-up its educational programs department, and produced over twenty books, video and educational curriculum titles in the start-up years (1990 -1994).
She also serves as Exec. VP of Global Ecotechnics Corporation (www.globalecotechnics.com), an international project development and management company and a Director of the Institute of Ecotechnics (www.ecotechnics.edu), a non-profit ecological think-tank,helping to manage a number of the international conferences it has hosts on global trends and in the field of closed ecological systems.
Omar Fayed, FRSA
Chairman of Synergetic Press, a Fellow of the Institute of Ecotechnics and cofounder of Living Green City, a company whose aim is to facilitate and forwardly organize transitions for major cities towards eco-friendlier futures by producing and promoting green infrastructure initiatives. Following a decade of education and work in finance, fashion, sport, health, wellness and hospitality, aviation and real estate, Omar shifted his focus towards endeavors that work in ways to harmonize significant advancements in economics and industry, with comprehensive ecological and ethical considerations.
He designed and founded the Synergy House in London, a mixed-purpose regeneration project that seeks to encourage initiatives sharing a vision and values of harmonious ways-of-life in cities, ones that facilitate significant cultural, artistic and scientific exchange as well as ethical and innovative business practices.
He also serves as a Director of Biotecture, a company which designs, supplies, installs and maintains green infrastructure. The company's vision is to transform urban architecture for the well-being of people and the planet. Omar, based in London, continues to serve as a director on boards of a number of family related enterprises.)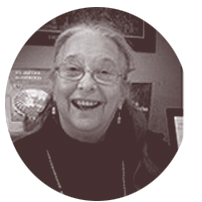 Linda Sperling – Editor
Linda Sperling is a native New Yorker. Graduating summa cum laude from Queens College – CUNY in art history, she is a widely experienced editor, having worked for: Worldwide Books as a bibliographer, as a production editor at McGraw Hill in trade art, fiction and biographies, as a translator of German language art books for Frederick Praeger, Inc., and as managing editor at Oberon Press. She was a highly successful technical writer in the fragrance and flavor industry and edited a series of petroleum engineering textbooks for Prentice Hall before coming to Synergetic Press.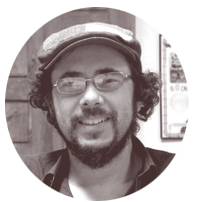 Mitch Mignano – Editor-at-Large
Mitch Mignano is a writer, researcher, editor and workshop organizer who splits his time between Santa Fe and New York City. After finishing graduate school, Mitch teamed-up with psychedelic author Daniel Pinchbeck to begin working with the Evolver social network, Reality Sandwich online magazine and North Atlantic Books. Through this activity, he came in contact with John Allen (inventor of Biosphere II) and Deborah Snyder, discovering a deep calling to take on a directorial role with regards to John Allen's archival material(inventor of Biosphere II) and to help bring the message of Synergetic Press and it's authors to a wider audience through blogging and workshop events.
Prior to working in publishing, Mitch studied psychology at the University of Texas before attending the Owen Barfield School in New York, where he emphasized the subjects of cultural history and philosophy, performing a substantial research masters on the transformational potency of festival culture under the supervision of esteemed mentors William Irwin Thompson and Arthur Zajonc. For the last decade, in addition to other work, Mitch has continued to research and write about the topic of transforming and emerging cultures while attending the Burning Man event and participating in associated communities and events around the United States and parts of Europe. With this oscillation between the grass roots festival communities and scholarly circles, such as the Lindisfarne Fellows Meeting, Mitch brings a myriad of professional connections, as well as an experiential and interdisciplinary knowledge set to the Synergetic team.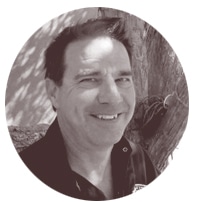 Gregg Weiss – Marketing Design Direction
Gregg is an award-winning visual designer, who brings with him deep roots in editorial design, web marketing and creative direction. Previously, in his role as creative director for a boutique web marketing company, he was responsible for developing visual strategies for a variety of arts and-culture-related businesses, and nonprofits in the Southwest region. He also previously served as Adjunct Faculty at the Institute of American Indian Arts in the New Media Department. In his spare time, he writes screenplays and travels the Southwest on two wheels. He freelances under the tiny moniker Mightysmall.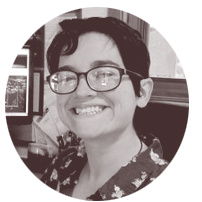 Joelle Smolarski – Associate Editor
Joelle began working as an editor in 2009 at the Faculty of Graduate Studies at Mahidol University in Thailand. She then edited for the Research Institute for Languages and Cultures of Asia, focusing on projects related to the documentation and revitalization of endangered languages. She has continued editing academic research on a freelance basis, while traveling in different community settings around the world to study yoga, meditation and a range of interdisciplinary topics.
Joelle has a wide-ranging span of research interests, which she pursued at Tulane University with a double major in Philosophy and International Development with minors in Psychology and History. In graduate school, she designed her own program in Cognitive Science, combining aspects from the fields of Philosophy, Psychology, Neuroscience and Linguistics to delve deeper into an understanding of the mind.
As the newest member of Synergetic Press, Joelle is delighted to be working with books that address some of her favorite topics, such as indigenous cultures, psychedelic research, Eastern philosophy, environmental restoration, and personal integration.