SYNERGETIC PRESS
We believe that we can live in harmony with the Earth's biosphere. We believe in the possibility of a regenerative culture, and we offer ideas and tools for creating it.
We promote impactful thinking and action,
and we seek to empower a new generation of planetary stewards
because the time to change the world is now.
The World Is In Our Hands
Every one of our actions has the power to shape the planet.
But as renowned inventor and visionary Buckminster Fuller noted, 'Spaceship Earth' did not come with an instruction manual. In order to truly understand the complex and dynamic nature of evolving life on this planet, as well as the role of human creativity within that matrix, we must explore the unknown, wild frontiers of knowledge, and we must do so with a rigorous intellect and a playful spirit.
Toward the end of exploring applicable knowledge that balances technology and the natural world, we publish books and spread ideas that focus on sustainability, creative expression, humanism, environmental science, and psychedelics.
Fiercely Independent Publishing
Synergetic Press is a fiercely independent publisher with offices in Santa Fe and London. We've published paradigm-shifting texts for over thirty years.
The founders and staff of Synergetic Press are pioneers in the field of biospheric and environmental sciences, and our enterprise is steeped in a rich tradition of experimental collaboration in the arts and sciences that spans nearly four decades.
Our authors are leading thinkers, visionaries, and cultural creatives that are dedicated to building a sustainable planetary culture.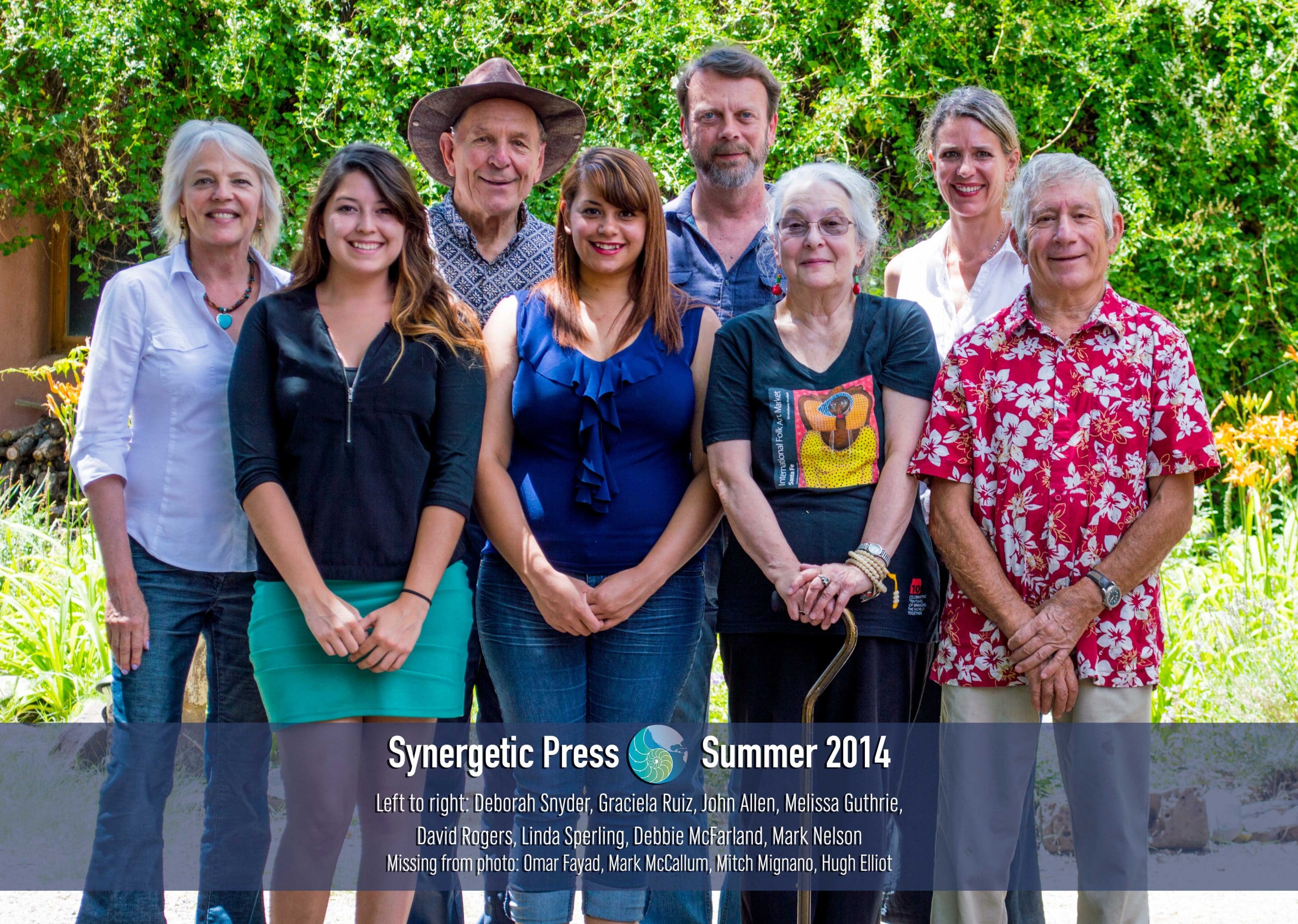 Our community is passionate for the planet. Books fuel our understanding. We are the Regeneration Nation.