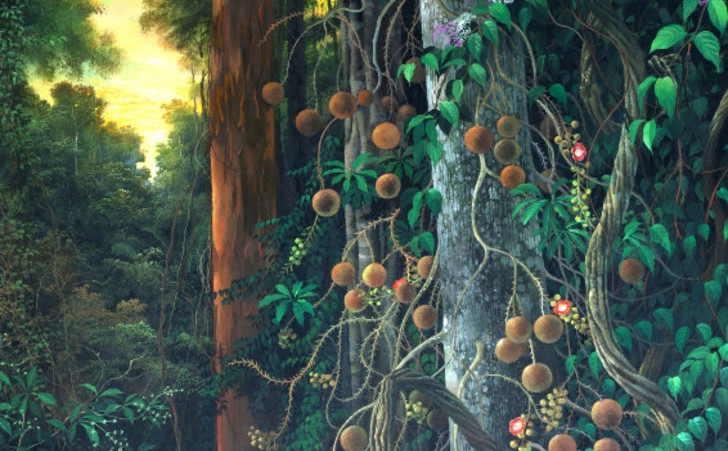 This year we are organizing a series of events to deepen our conversation with pioneers and visionaries working in an array of fields of study about the world around us and within us. Our first event is in Santa Fe is next month, details are below. Future events will be held in San Francisco and London.


SOLD OUT!  We will prepare webcasts of the presentations in the near future for those who missed this event. Please sign up for our newsletter to receive notice of when they will be available.

SYNERGETIC SYMPOSIUM & SALON
on Earth Consciousness & Lore of the Amazon

Conversations on Ayahuasca, Ethnomedicine, and the Biospheric Imperative with
RALPH METZNER • DENNIS MCKENNA • RICK DOBLIN • ALLAN BADINER • JOHN ALLEN • GEORGE GREER • VALERIE PLAME WILSON • GAY DILLINGHAM • MICHAEL GARFIELD
WEDNESDAY, APRIL 6




4:00 – 11:00 PM
Talks • Dinner • Visionary Art • Poetry • Music • Dancing
Santa Fe, New Mexico
 [hr]
Program
Talks by Dennis McKenna, Rick Doblin and Ralph Metzner
Panel Moderated by George Greer
Dinner
7:00 – 8:00 PM

(optional)
• Earth Consciousness Roundtable with Ralph Metzner, Dennis McKenna, Valerie Plame Wilson, Gay Dillingham and others (TBA), moderated by Allan Badiner
• Poetry with John Dolphin Allen
•
Music & Visuals by
Lightlab
with DJ Goz and other TBA
• Dance performance by the Daughters of Lillith
A time during the program will be made for introductions and brief presentations from local leaders of communities and groups engaged in Earth awareness, in raising consciousness, spiritual studies, and frontiers in developing frontiers in medical research with entheogens.
The Symposium & Salon are designed to share the wisdom and inspiration of our speakers and artists, to generate ideas and insights, and to nourish our vibrant local community.
Tickets:
• Symposium  $40
• Dinner  $25
• Salon  $20
• Package  $75
---
Your hosts, Deborah Parrish Snyder and Michael Gosney, are happy to answer any questions, or provide further information at
deborah at synergeticpress.com
About the Speakers and Moderators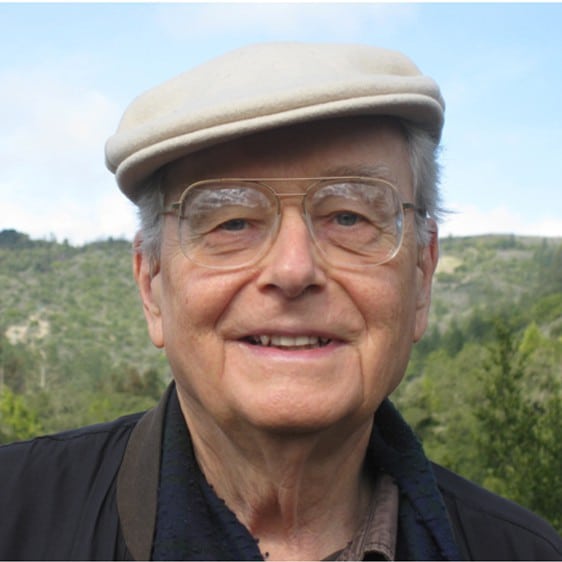 Dr. Ralph Metzner
is author of many books, practicing psychotherapist and Professor Emeritus at the California Institute of Integral Studies including a book coauthored with Ram Dass,
Birth of a Psychedelic Culture
(Synergetic Press). Dr. Metzner has been involved in consciousness research for over fifty years, including psychedelics, yoga, meditation, and shamanism. He is co-founder and president of the
Green Earth Foundation
, a non-profit educational organization devoted to healing and harmonizing the relationship between humans and the Earth.
 [hr]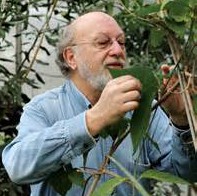 Dr. Dennis McKenna
 is an American ethnopharmacologist, research pharmacognosist, lecturer and author. He is the brother of well-known psychedelics proponent Terence McKenna and is a founding board member and the director of ethnopharmacology at the
Heffter Research Institute
, a non-profit organization concerned with the investigation of the potential therapeutic uses of psychedelic medicines.
---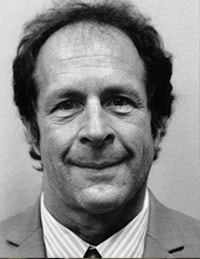 Dr. Rick Doblin
is founder and executive director of the
Multidisciplinary Association for Psychedelic Studies (MAPS)
. His undergraduate thesis at New College of Florida was a twenty-five-year follow-up to the classic Good
Friday
Experiment. He wrote his doctoral dissertation (in Public Policy from Harvard's Kennedy School of Government) on the regulation of the medical uses of psychedelics. His professional goal is to help develop legal contexts for the beneficial uses of psychedelics and marijuana and eventually to become a legally licensed psychedelic therapist.
---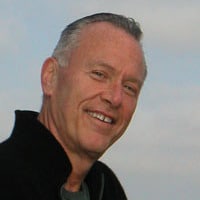 Allan Badiner
is the editor of
Zig Zag Zen: Buddhism and Psychedelics
(Synergetic Press), as well as two other books of collected essays,
Dharma Gaia: A Harvest in Buddhism
and
Ecology
(Parallax Press, 1991) and
Mindfulness in the Marketplace: Compassionate Responses to Consumerism
(Parallax, 2002). Allan is a contributing editor of
Tricycle
, and serves on the board of directors of
Rainforest Action Network
, Threshold Foundation and Project CBD. He has been a student of Zen Master Thich Nhat Hanh for more than 25 years.
---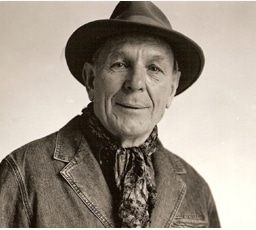 John Dolphin Allen
is author of
Me and the Biospheres
(Synergetic Press), poet, playwright who invented, conceived and co-founded the Biosphere 2 project – the world's largest laboratory for global ecology.
Biosphere 2
set a number of world records in closed life system work including, among others, degree of sealing tightness, 100% waste recycle and water recycle, and duration of human residence within a closed system (eight people for two years). Allen has also conceived and co-founded nine other projects around the world, pioneering in sustainable co-evolutionary development.
---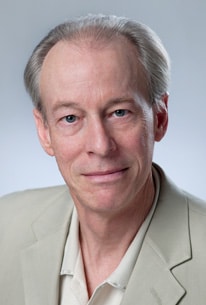 Dr. George Greer
conducted over 100 therapeutic sessions with MDMA for 80 individuals from 1980 to 1985 with his psychiatric nurse wife, Requa Tolbert. Their review of this work remains the largest published study of the therapeutic use of MDMA. He is a Distinguished Fellow of the American Psychiatric Association and Past President of the Psychiatric Medical Association of New Mexico. He was also the Clinical Director of Mental Health Services for the New Mexico Corrections Department during the 1990s. He has been the Medical Director of the
Heffter Research Institute
since 1998.
---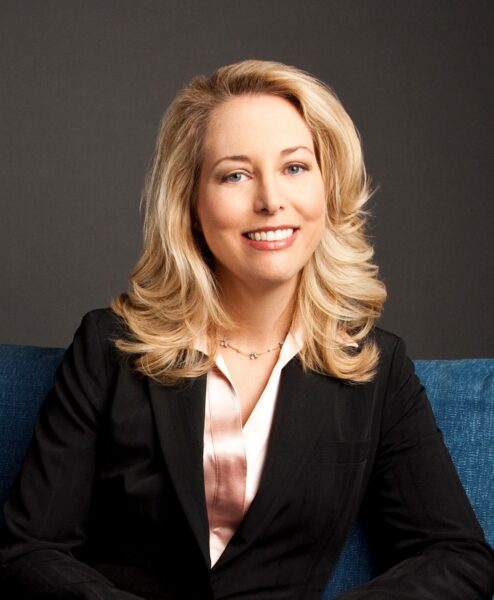 Valerie Plame Wilson
is a
 former career covert CIA operations officer who worked to protect America's national security and prevent the proliferation of nuclear weapons. Valerie sits on the boards of Global Data Security, a cyber security company that safeguards digital data, and Starling Trust, a predictive behavioral analytics company.

 

She also serves on the nonprofit boards of the Ploughshares Fund, Global Zero, the Penn State School of International Affairs,

the United Way of Santa Fe County, and Postpartum Support International. Valerie is affiliated with the Santa Fe Institute, a trans-disciplinary scientific think tank addressing the most compelling and complex problems in the world today

.
---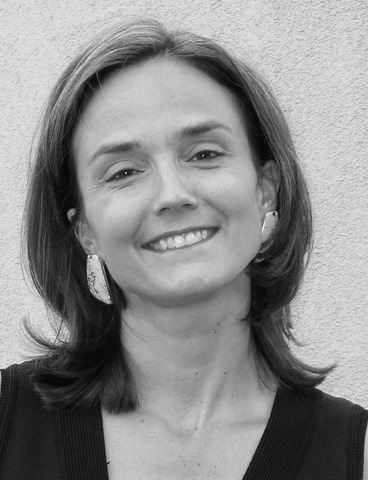 Gay Dillingham
is Co-Founder, former President and Chair of Earthstone International, LLC, an environmental IP company manufacturing recycled glass into an engineered "white foam glass." Gay served as Chair of the New Mexico Environmental Improvement Board for six of eight years of her tenure and passed historic greenhouse gas regulations in 2010. Gay owns a production company, CNS Communications, and is an award-winning producer/director. Her latest film,
Dying to Know
, celebrates the unique 
friendship of Timothy Leary and Ram Dass
, exploring their extraordinary lives and perspectives on death. She is executive director of the Livingry Foundation, served two years as board chair for the New Mexico Association of Grantmakers, and currently serves on the boards of Santa Fe Community College, New Voice of Business, and the World Security Institute.
---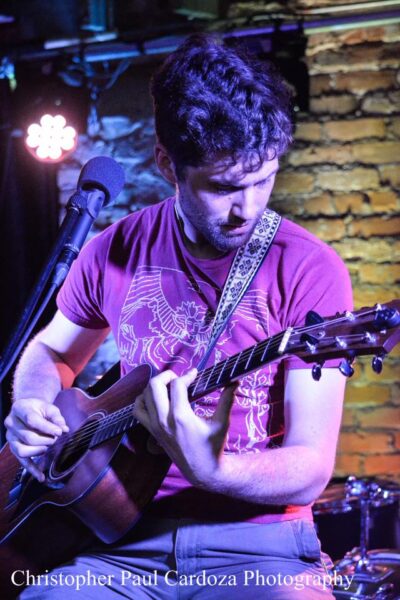 Michael Garfield
writes music for the head and heart – intelligent, emotional performances that captivate attentive audiences and reward repeated listening.  Alternately tender and apocalyptic, simultaneously chill and energetic, his intensely technical yet vulnerable music reimagines folk and psychedelic rock alike, updating "solo artist with guitar" to suit an age of existential wonder, cybernetic systems, and emerging planetary consciousness. Michael's music has been featured in the award-winning PBS documentary series Arts in Context, as well as on numerous podcasts (including
Expanding Mind
 and The Psychedelic Salon).  Passionate about interdisciplinary collaboration, he frequently co-improvises with fire dancers, aerialists, live painters, and visual projectionists.
---
Synergetic
Press is proud to support and collaborate with Rick Doblin and his team at 
The Multidisciplinary Association for Psychedelic Studies (MAPS)
This membership-based non-profit research and educational organization has been working for three decades to develop medical, legal, and cultural contexts for people to benefit from the careful uses of psychedelics and marijuana. We are honored to introduce Rick to our community here in New Mexico at this event. Here are just a few of the ways MAPS is working —
MAPS supports research into the safety and effectiveness of ayahuasca-assisted treatment for drug addiction. They also support conferences, meetings, and publications about the scientific, therapeutic, sustainable, and spiritual uses of ayahuasca, and serve as non-profit fiscal sponsor for organizations that support these uses. They completed the first North American observational study of the safety and long-term effectiveness of ayahuasca treatment for addiction and dependence. The paper describing the results of the study was published in June 2013 which you can download by clicking here:
Current Drug Abuse Reviews
MAPS will celebrate it's 30 year anniversary on
April 17, 2016
, Oakland, California. Addresses from leading psychedelic researchers, participants in MAPS-sponsored research, forward-thinking philanthropists, acclaimed visionary artists Alex and Allyson Grey, and others. Keynote from MAPS Founder and Executive Director Rick Doblin, with a multimedia performance by  Android Jones and Phadroid, a visual musical performance by DJ Spooky. Tickets and information at:
30 Year Anniversary.
More information on their series of Psychedelic Dinner Salons at 
Psychedelicdinners.org
, a community outreach effort to support MAPS program of medical research with MDMA for treatment of PTSD.
---
 Forthcoming Titles

AYAHUASCA READER,
 Edited by Luis Eduardo Luna and Steven F. White, Second Edition (JUNE)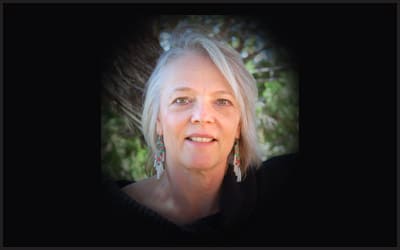 Dear Friends,
Reflecting on this next turn around the Sun and this auspicious moment in human and planetary history, brings to mind some of the key ideas that drive me and our work here at Synergetic Press:
We live in the ANTHROPOCENE: The Age when humans are recognized as the dominant geological force of the planet;
BIOSPHERICS is the interdisciplinary science essential to understanding planetary and cultural dynamics;
The NOOSPHERE, a sphere of intelligence around the planet that is emerging to determine our evolutionary future.
The concept of the noosphere was developed in the 1920s by Vladimir Vernadsky, Édouard Le Roy and Pierre Teilhard de Chardin. Nearly 100 years ago, in scientific, philosophical, and artistic circles people were discussing the idea of the noosphere, a world in which all of humanity become responsible stewards of the biosphere. I heard about the noosphere in 1984 when I was working at the Biosphere 2 project and published the first English translation of Vernadsky's theory of the biosphere. Thirty years later, the noosphere has become an essential concept for understanding today's ecological and culturological crises.
Humanity is undergoing a process of "planetization" becoming a truly global culture and entering a new era of the human journey.

        -Teilhard de Chardin
In the Guardian recently, David Suzuki applauded the landmark Paris agreement on climate change as an indication that "the Age of the Humans won't necessarily lead to an age of destruction." But, to change course, we humans must act swiftly and on a grand scale.
However, I've been exposed to countless BIG IDEAS about sustainability, consciousness … what practical changes have I made as a result? Christian Schwägerl's book
The Anthropocene
, made me really question everything I think I need to live, what I throw away, and how. I began to examine each purchase and found ways to recycle as much as possible. Tony Juniper tells us in
What Has Nature Ever Done for Us?
that we produce enough food on the planet to feed everyone, but upwards to 50% of the food now produced is wasted. Staggered by this statistic, I have since paid close attention to what's in the fridge, saving money and produce. Working on
Zig Zag Zen
with Allan Badiner and Alex Grey inspired me to reenergize my body and brain through meditation and seek to be more conscious of my actions and daily choices in life.
Every book Synergetic Press publishes contains ideas to help us understand how to be better to the planet, better to ourselves. The time is now to think, innovate, regenerate … make the planetary situation personal.
We have an exciting year ahead.
Deborah Parrish Snyder, Publisher
---
News & Events
Biosphere 2: World's Largest Laboratory for Global Ecology Documentary Short on YouTube
Pioneer in biospherics and Synergetic Press author, John Allen, with Mark Nelson and other project co-founders and directors, talk about why they built the world's largest laboratory for global ecology, Biosphere 2, and how eight people lived and worked inside it for two years (1991-1993) growing their food, recycling their air, water and wastes. This experiment, built to put Vernadsky's theory of the biosphere into practice, defined many aspects of the metabolic connection between humans and the environment that sustains them, while greatly advancing the field of space habitat design. The project has been noted as the first experiment to examine the value of natural ecosystems services in this man-made world.
---
The Anthropocene at the Royal Society of Arts and Royal Institution in London
And for a brilliant overview on the Anthropocene, see this talk at the Royal Institution in London with Leicester University professor, Jan Zalasiewicz and Christian, moderated by Robin McKie, scientific editor of the
Observer
.
CLICK HERE TO VIEW
---
Vladimir Vernadsky's complete, unabridged
Essays on Geochemistry and the Biosphere
,
his two seminal books in one. Translated from the Russian 1944 edition.
Read the Introduction by Alexander Yanshin, VP Emeritus, Russian Academy of Sciences for FREE.
---
In April we celebrated publication of the new edition of
Zig Zag Zen: Buddhism and Psychedelics
, edited by Allan Badiner and Alex Grey, with events in Santa Fe where editors Alex and Allan were joined by Rick Strassman and Allyson Grey for an engaging discusion of the topics.
In July, Zig Zag Zen released in London with events at Breaking Convention conference and legendary Watkins Bookstore. Zig Zag Zen is a unique collection of wisdom from scholars, teachers, and artists on the best practices for spiritual exploration and the interface with psychedelics.