IN THE PROVINCE OF THE MIND
The John C. Lilly Reader
Edited by Gerard Houghton and Craig Inglis
Forthcoming Fall 2018
6 x 9 inches, 450 pages.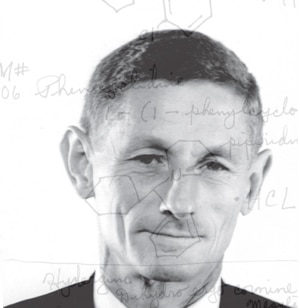 Dr. John C. Lilly was a pioneering research scientist of extraordinary scope who delved deeply into the fields of neurophysiology, neuroanatomy, biophysics, computer theory, psychology, metaphysics and interspecies communication. His adventurous work expanded the field of consciousness research in a way that paved the way for a new generation of exploration.
Set against newfound interest in his floatation tank research, the John C. Lilly Reader provides a comprehensive overview of his startlingly original work: edited extracts, published papers, books and other writings provide deep insight into this extraordinary thinker. Coupled with an introduction that places Lilly's diverse interests in the broader context of the time, the Reader will also feature previously unpublished images from his estate.
Edited by two of Lilly's close associates, this title is a seminal document among the growing list of podcasts, book reissues, the rise of Cetacean science, consciousness studies, in addition to an explosion in floatation tank centers around the world.
2015 marks the centenary of Dr. Lilly's birth, and there is a growing, newfound interest in his work in multiple domains; documentary, podcasts, book reissues, an explosion in floatation tank centres around the world, the rise of Cetacean science, and consciousness studies.
No other publication brings together the full scope of Dr. Lilly's life-long career of research. This book, edited by two of Lilly's close associates, takes the form of a general Reader providing edited extracts from his published papers, books and other writings, together with an Introduction that situates Lilly's diverse writings in the context of his extraordinary life.
Chapter 1: Science
Edited examples of the significant contributions to science from Lilly's illustrious career, taken from his published papers and books.
Chapter 2: Cetaceans
No one since Aristotle had paid much attention to Dolphins. John's interest in Dolphins and later whales and other cetaceans, was instrumental in ushering in decades of inter-species, communication science, and was instrumental in developing the Marine Mammal Protection Act (MMPA) in 1972.
Chapter 3: Floatation Tanks
This apparatus was initially invented, in 1953, by Lilly when trying to isolate the body from external stimuli to examine whether the 'mind' was contained within the 'brain' or not. Since that time it developed into a burgeoning self-contained unit for home, commercial and medical usage. A valuable tool for exploring what Lilly would describe in one of his books as "The Deep Self."
Chapter 4: Science of Beliefs
Lilly's maxim: "In the province of the mind what one believes to be true, either is true or becomes true within certain limits. These limits are to be found experimentally and experientially. When so found these limits turn out to be further beliefs to be transcended. In the province of the mind there are no limits. However, in the province of the body there are definite limits not to be transcended." This section will be an exploration into the science and thought processes that led Lilly over the years to create his maxim and to write the seminal book Programming and Metaprogramming in the Human Biocomputer.
Chapter 5: Consciousness Expanding Tools
As a scientist Lilly used many tools and chemicals to facilitate his experiments. His careful investigation of various chemical agents as aids in exploring the workings of the brain led to a revolution in the field of consciousness research which continues to gather momentum today.
"In the province of the mind what one believes to be true, either is true or becomes true within certain limits. These limits are to be found experimentally and experientially. When so found these limits turn out to be further beliefs to be transcended. In the province of the mind there are no limits. However, in the province of the body there are definite limits not to be transcended."
John C. Lilly