Ralph in 1963, photographer unknown
In Loving Memory of the Visionary Ralph Metzner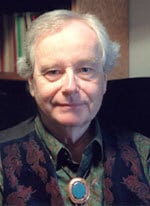 Psychologist, writer, pioneer in the field of psychedelic and consciousness research, Dr. Ralph Metzner passed away peacefully in his sleep earlier this week, March 14, 2019. He was truly an asset to this planet and will be greatly missed by us all.
Ralph was always far beyond his time and will be remembered for histories to come. He traversed the boundaries of traditional psychology through the integration of shamanic techniques that alter consciousness, and enable us a deepened awareness of the human psyche. As a graduate student in the early 1960s, Ralph worked closely with Timothy Leary and Richard Alpert (later Ram Dass) on the Harvard research into psilocybin. Beyond research, in the 1970s Ralph's focus shifted to the intensive study and practice of yoga, incorporating a meditative system of life-energy into his work. Furthermore, he was a brilliant author, and some of his books include: Searching for the Philosophers' Stone; Encounters with Mystics, Scientists, and Healers, Ecology of Consciousness; The Alchemy of Personal, Collective, and Planetary Transformation, Birth of a Psychedelic Culture and many more.
A planetary steward, Ralph was the founder and president of the Green Earth Foundation which strove to harmonize human understanding with the planet that we live in. In 2014, Ralph was interviewed by Michael Gosney at the Multidisciplinary Association for Psychedelic Studies (MAPS) Conference in Oakland, California regarding his views on ecology for the Eco Evolution Podcast. This podcast examines the ecological crisis that we are living through, illuminating the fact that our relationship to the divine has been severed.
"The idea that the spiritual and the natural are opposed or that spirituality must always transcend nature is a culturally relative concept not shared by non-monotheistic religions or traditional societies. In indigenous cultures around the world the natural world is regarded as the realm of spirit and the sacred; the natural is the spiritual. From this follows an attitude of respect, a desire to maintain a balanced relationship…-in short, sustainability." —Ralph Metzner, "The Psychopathology of the Human-Nature Relationship," 1995
Listen to the podcast in full here.
A Tribute to Our Beloved Friend
"Our beloved Ralph Metzner, pioneer in consciousness research, left the planet early this morning. His friends agree, there is no person better prepared for death than Ralph. As he makes the ultimate transition, I say so long, friend, as you transcend, know how much wisdom you have left behind, and how we treasure you." —Deborah Parrish Snyder, Synergetic Press Publisher
Global treasure Ralph Metzner, one of those on whose shoulders our evolving consciousness stands, passed over today. A quickening in the force as his human wisdom and inspiring journey informs the broader Gaiamind.
As the relatively obscure member of the "Harvard Psychedelic Club" trio, unlike Leary and Alpert he kept pushing the envelope in the field of psychology all the way until his final days, studying, researching, teaching, evolving. He held the first major conference on Ayahuasca in San Francisco in 2002 (we produced the private after party at the Anon Salon space), and was the guide of the guides one might say, in fostering the neo-shamanic movement of psychedelic Work, a culture just now making its way out of the underground as psychedelic-assisted therapy emerges as a new legal paradigm of caregiving and life enrichment, and a new respect for the spiritual and healing powers of ayahuasca, fungi and other plant teacher/healers dawns. He was a thoughtful, very kind man, and from early on saw the need for awareness and care of our planetary body while we are taking our human journey, as expressed through his Green Earth Foundation and contributions to the Eco-Psychology movement. His newest book, just released, is a wonderful biographical account "Searching for the Philosophers' Stone: Encounters with Mystics, Scientists, and Healers". He explored and taught us about the passage of death, making his own transition all the more poignant. As is often the case with our visionaries, his work and life's legacy will now be more widely recognized, and we hope received, by the mainstream.
May your path bring more light, love, and life to you dear friend. Thank you from all of us." —Michael Gosney, Synergetic Press Associate Publisher
An Exploration into Other Worlds
In 2013, Ralph collaborated with us to commemorate the publication of The Mystic Chemist, in the Collected Works Bookstore, Santa Fe, NM. In this talk, Ralph recounts personal stories of his extraordinary experiences into Other Worlds, whilst reflecting on the life of the late Albert Hoffman. 
Meditations on Mortality
After Ralph's departure, it is comforting to have video footage from an interview taken for the revolutionary documentary, DMT: The Spirit Molecule, exposing his thoughts on the nature of death. Being avidly involved with research into psychoactive substances, Ralph discusses the ability of these mind-manifesting substances to transform our conception of death, helping us to evaporate fear in the realization that we are not our bodies, and that there is ultimately "nothing to be afraid of."
Ralph, you were truly an inspiration and a guide to all that met you, the world has yet to digest the lessons that you spent your life teaching. 
R.I.P. Ralph Metzner (1936-2019)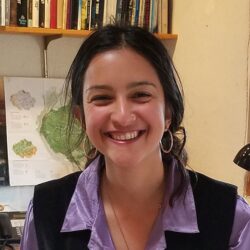 Jasmine is a freelance writer, editor, and proofreader. She did a publishing internship with Synergetic Press in Spring 2018 and has been working remotely for us ever since. She is creative, passionate, and committed to utilizing her literary capabilities in order to contribute to building a sustainable planetary culture and making a meaningful difference in the world. She also serves as a writer for Psychedelics Today, a podcast and online education platform that is dedicated to exploring the healing aspects of non-ordinary states of consciousness and discussing scientific research surrounding psychedelics. Jasmine's goal as an advocate for psychoactive substances is to raise awareness of the socio-historical context in which these substances emerged in order to help integrate them into our modern-day lives in a safe, grounded, and meaningful way.