The Synergetic Press Team
The Synergetic Press Team is a diverse group of passionate people, working together to create a significant global change through research and dissemination of knowledge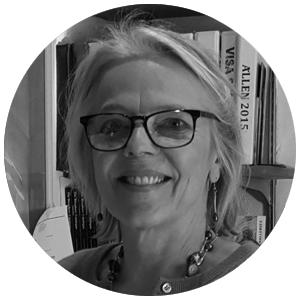 Deborah Parrish Snyder
Publisher, CEO
Deborah has been the publisher of Synergetic Press since 1984, publishing over 40 books on the environment, ethnobotany, psychedelics, consciousness, cultural anthropology, vanguard fiction and poetry. In 1989 she founded and directed the Biosphere Press publishing division for the Biosphere 2 project, set-up its educational programs department, and produced over twenty books, video and educational curriculum titles in the start-up years (1990-1994).
She also serves as Executive Vice-President of Global Ecotechnics Corporation, an international project development and management company and a Director of the Institute of Ecotechnics, a non-profit ecological thinktank, helping to manage a number of the international conferences it has hosts on global trends and in the field of closed ecological systems. She is also a Trustee of the London based October Gallery, showcasing transvangard artists from around the world.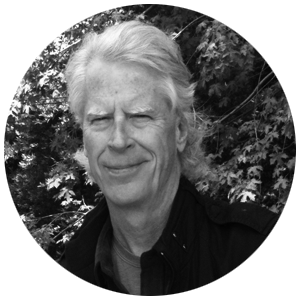 Michael Gosney
Associate Publisher
San Francisco based, Michael Gosney's role is in planning and execution of marketing and sales initiatives and overall strategic planning for the company's publishing program, distribution and partnership development.
In addition to having founded independent publishing houses Avant Books and Microtrend in the early 1980s, Michael is a pioneer in digital media publishing. In the late 1980s and early 90s, he produed groundbreaking desktop publishing and multimedia products including the first multimedia CD-ROM and the first fully interactive book/CD-ROM packages in partnership with firms such as Apple Computer, Kodak, Toshiba, Peter Norton, GTE, and Microsoft. He is an expert in multimedia design, online media delivery, interactive content development and social media marketing.
In parallel to his work in technology, Gosney has produced many influential books and events on the shift to sustainability, and has served on the board of architect Paolo Soleri's ecocity research project Arcosanti since 1995.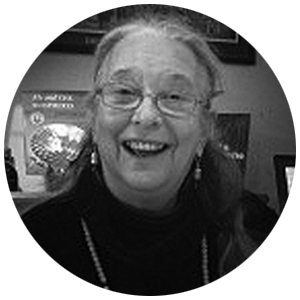 Linda Sperling
Editor
Linda Sperling is a native New Yorker. Graduating summa cum laude from Queens College – CUNY in art history, she is a widely experienced editor, having worked for: Worldwide Books as a bibliographer, as a production editor at McGraw Hill in trade art, fiction and biographies, as a translator of German language art books for Frederick Praeger, Inc., and as managing editor at Oberon Press. She was a highly successful technical writer in the fragrance and flavor industry and edited a series of petroleum engineering textbooks for Prentice Hall before coming to Synergetic Press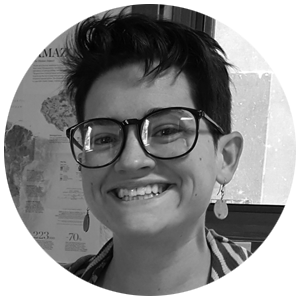 Joelle Smolarski
Associate Editor and Writer
Joelle writes articles and other materials related to the ideas and publications of Synergetic Press, as well as providing proofreading and editorial services. Joelle started working as an editor in 2009 at Mahidol University in Thailand and then at the Research Institute for Languages and Cultures of Asia, focusing on projects related to the documentation and revitalization of endangered languages.
She currently lives at Lake Atitlán, Guatemala where she teaches Kundalini Yoga and has been cultivating a passion for cacao. While basing herself in Guatemala, she also travels to different community settings around the planet to explore world cultures, go on adventures and come to a fuller experience of the self.
Joelle began working with Synergetic Press through the Internship Program.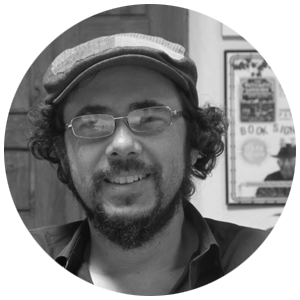 Mitch Mignano
Contributing Editor, Special Events
Mitch Mignano is a writer, researcher, editor and workshop organizer who splits his time between Santa Fe and New York City. After finishing graduate school, Mitch teamed-up with psychedelic author Daniel Pinchbeck to begin working with the Evolver social network, Reality Sandwich online magazine and North Atlantic Books. Through this activity, he came in contact with John Allen (inventor of Biosphere II) and Deborah Snyder, discovering a deep calling to take on a directorial role with regards to John Allen's archival material and to help bring the message of Synergetic Press and it's authors to a wider audience through blogging and workshop events.  Mitch brings a myriad of professional connections, as well as an experiential and interdisciplinary knowledge set to the Synergetic team.