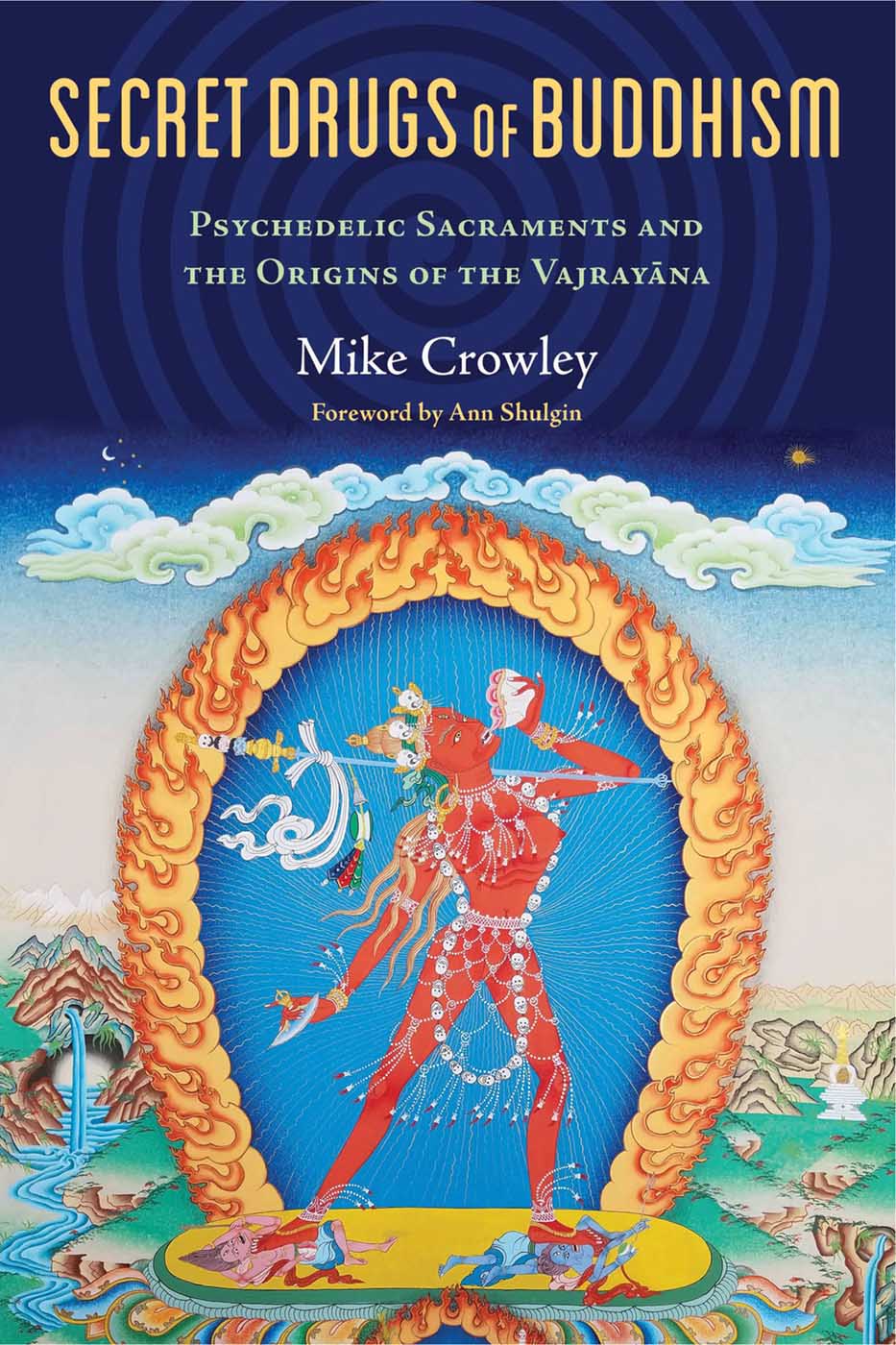 Delving into the Secret Drugs of Buddhism
Did the Buddhists of the ancient world make use of shamanic plants and psychedelic sacraments in their sacred rituals? This is the broad topic that Buddhist lama and author, Michael Crowley, attempts to unfurl in his book Secret Drugs of Buddhism: Psychedelic Sacraments and the Origins of the Vajrayāna. Crowley's book is the culmination of over forty years of research exploring the extensive historical evidence for the use of entheogenic plants within the Buddhist tradition.
It is often supposed that Buddhism is and has always been 'drug-free', and is rather something that is practiced entirely by one's own efforts. This view of Buddhism can be thought to stem from the fact that Buddhism has largely taken root in global consciousness through the work of the exiled Tibetan leader and Buddhist teacher, H. H. The Dalai Lama. Nowadays, there is a common misconception that the Buddhism practiced in Tibet is representative of all Buddhism and that it is the default, normative version of Buddhist practice.  
However, the book focuses on an earlier form of Buddhism, known as Vajrayāna Buddhism. The Vajrayāna movement of Buddhism began in the 5th and 6th centuries AD. The scriptures of the Vajrayāna continually make reference to a sacrament called amrita, the term for 'immortality' in Sanskrit. The term amrita is significantly older than the Vajrayāna and was used within the ancient Indian scripture, the Rig Veda, (composed c. 2000 BC) as a synonym for soma, the divine intoxicant.
A Closer Look at the Vajrayāna
Drawing on scriptural sources, botany, pharmacology, and religious iconography, the book calls attention to the central role which psychedelics have played in Indian religions. It traces their history from the mysterious soma, venerated in the ancient Hindu scriptures, to amrita, the sacramental drink of the  Vajrayāna. Although the amrita used in modern Vajrayāna ceremonies lacks any psychoactivity, there is copious evidence that the amrita used by the earliest Vajrayāna practitioners was a potent entheogen.
A glance at the titles of Vajrayāna scriptures will find the word amrita again and again. Many Vajrayāna deities have amrita as part of their name and a liquid called amrita is frequently visualized in Vajrayāna meditations. Almost all the early teachers of the Vajrayāna are depicted holding skull-cups of amrita. Two "skull-cups" of amrita adorn Vajrayāna altars and a drink called amrita is consumed at all major Vajrayāna rituals. Hundreds of Vajrayāna deities are said to carry amrita in some form, whether in a skull-cup, vase, flask or bowl.

Consider, for example, the prominent meditation-deity Hevajra. He is usually described and depicted as having sixteen arms with every hand holding a skull-cup filled with amrita and in one of his several variants he and his tantric consort arise out of the amrita itself.

And yet, despite multiple references in Vajrayāna literature and near-ubiquitous depictions in Vajrayāna art, you may be forgiven for never having heard of amrita before. If you are, as I am myself, a practicing Vajrayānist, then you may have performed the Vajrasattva purification practice in which the body is (mentally) filled with amrita. But the actual nature of amrita, its origin and history, are rarely discussed, if at all. In fact, even a standard textbook which provides a detailed account of Vajrayāna Buddhism as practiced in India and Tibet has managed to overlook it entirely.
2nd Edition of Secret Drugs Coming Out Fall 2019
We are excited to announce that this upcoming Fall 2019 we are scheduled to publish the 2nd edition of Secret Drugs of Buddhism. Don't miss out on our pre-order discount, and order your copy with us now!
Pre-order Secret Drugs of Buddhism
Interview on Adventures Through the Mind Podcast 
Learn more about Secret Drugs of Buddhism through this fascinating podcast interview with James W. Jesso, 2016. In this episode, Michael unpacks symbolism within the Vajrayāna tradition, examining the vast history of Buddhism, and retells the story of how the book came to be!
---
Upcoming Author Events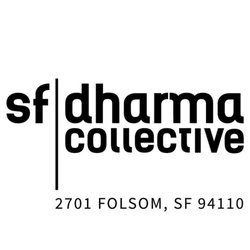 June 21st, 7:30-9:00 PM, An introductory explanation of Hinayana, Mahayana, and Vajrayāna @ SF Dharma Collective
3 classes: Friday, June 21, July 5th, and August 2nd. The talks provide a basic outline for understanding the different philosophies, meditations, and practices of the three vehicles, as well as their historical context. Each of the three sessions will include a meditation session appropriate to the vehicle under discussion.
Want to know more? Check out the SF Dharma Collective's Calendar.
---
More About Michael Crowley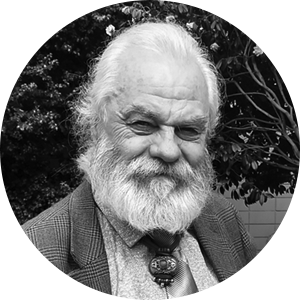 Michael Crowley was born February 26th, 1948 in Cardiff, Wales. He began studying Buddhism with a Tibetan lama in 1966, becoming an upasaka of the Kagyud lineage in 1970. In order to augment his Buddhist studies, he acquainted himself with Sanskrit, Tibetan, and Mandarin Chinese. Mike has lectured at the Museum of Asia and the Pacific, Warsaw, the Jagiellonian University, Cracow, the California Institute of Integral Studies, San Francisco, and at the University of Wisconsin-Madison. His work has been published in Fortean Times, Time and Mind: The Journal of Archaeology, Consciousness, and Culture, Psychedelic American, and Psychedelic Press UK. In January 2016, Mike received the R. Gordon Wasson Award for outstanding contributions to the field of entheobotany. He currently serves on the advisory board of the Psychedelic Sangha, a group of psychedelically-inclined Buddhists, based in New York and he teaches at the Dharma Collective in San Francisco.
---
Praise for Secret Drugs of Buddhism 
Mike Crowley has manifested a delightful book on a topic rarely spoken of, and certainly never explored with such depth. With a combination of personal anecdotes, detailed historical research, and a large collection of traditional art, this book will encourage modern-day Buddhist yogis and mind-explorers to see their practice and its roots in a new way.  —Rev. Kokyo Henkel, Head Teacher, Santa Cruz Zen Center
Writing clearly, in the fashion of an investigative reporter, Mike Crowley unlocks the mystery of amrita, and answers, with previously unseen certainty, the question of whether or not psychedelics were part of historical Buddhist practice. —Allan Badiner, Co-editor of Zig Zag Zen: Buddhism and Psychedelics
Psychedelic drugs in ancient Buddhism? Believe it. Don't believe it? Read this book. —Clark Heinrich, Author of Magic Mushrooms in Religion and Alchemy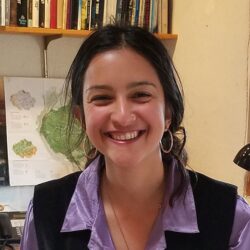 Jasmine is a freelance writer, editor, and proofreader. She did a publishing internship with Synergetic Press in Spring 2018 and has been working remotely for us ever since. She is creative, passionate, and committed to utilizing her literary capabilities in order to contribute to building a sustainable planetary culture and making a meaningful difference in the world. She also serves as a writer for Psychedelics Today, a podcast and online education platform that is dedicated to exploring the healing aspects of non-ordinary states of consciousness and discussing scientific research surrounding psychedelics. Jasmine's goal as an advocate for psychoactive substances is to raise awareness of the socio-historical context in which these substances emerged in order to help integrate them into our modern-day lives in a safe, grounded, and meaningful way.