Recently, Synergetic Press publisher, Deborah Parrish Snyder, went to visit well-known counter-culture figure and pioneer in the field of consciousness studies, Dr. Ralph Metzner in Sonoma. There she found him continuing his prolific writing and received a copy of his latest book we would like to share with you here. 
Ecology of Consciousness: The Alchemy of Personal, Collective, and Planetary Transformation (Reveal Press | New Harbinger)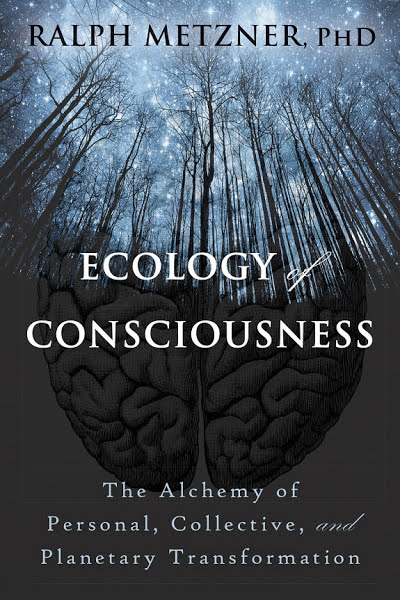 Dr. Metzner's new book The Ecology of Consciousness presents a cartography of the mystified landscape of consciousness resulting from his lifetime of research into Eastern philosophy, mysticism, and shamanism. The book aims to approach questions surrounding consciousness that have danced before us throughout the centuries, by providing a comprehensive overview informed by a wide range of perspectives and traditions.
Spanning from ancient philosophies to New Age spirituality, the topic of consciousness has been the subject of much contemplation and debate, with The Ecology of Consciousness approaching the subject through the lens of psychospiritual and consciousness studies. The book's purpose is to give you a more fully fledged understanding of consciousness, providing practical tools through which you can approach your spirituality, teaching age-old shamanic and alchemical traditions and how to connect them with the healing practices of today.
Praise for Ecology of Consciousness
"A truly marvelous, scientific transmission of the exploration of consciousness and objective alchemy (the chemistry of transformations of human understanding). This brilliant book should go on the most treasured shelf of one's library. Ralph's synergy of experience and experiments of transformation of understanding is unique, comprehensive, and precisely expressed." — John Allen, Pioneer in Biosphere Science
"Not since Virgil showed Dante around Hell and Purgatory have we had as gifted a guide as Ralph Metzner help us comprehend and appreciate the major realms of consciousness. His blend of erudition, wisdom, common sense, and personal experience makes each approach he describes (from Alchemy to Buddhism, Agni Yoga through psychedelics, and more) inviting, understandable, and enlightening. In addition, the practices he presents to open these many gates make this not only an illuminating book, but give each of us a way to investigate, experience, and ultimately decide for ourselves our own best path or paths. The book fulfills Metzner's intention, 'to awaken spiritual intelligence and bring about a deeper connection with our essential nature.'" — James Fadiman, author of The Psychedelic Explorer's Guide
Other books of interest by Ralph Metzner
Birth of a Psychedelic Culture: Conversations about Leary, the Harvard Experiments, Millbrook and the Sixties, Ralph Metzner, Ram Dass and Gary Bravo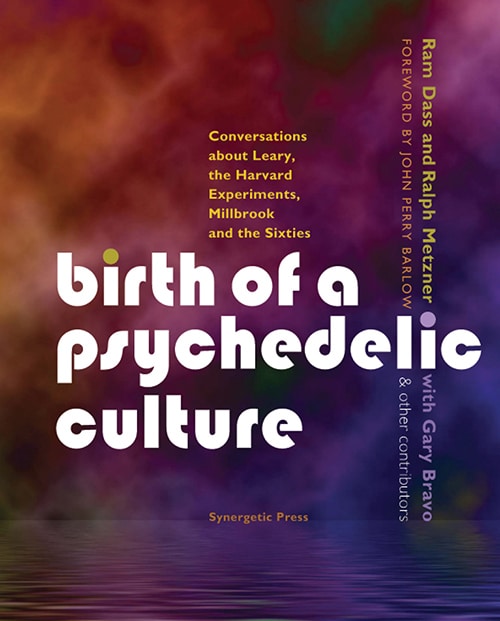 It can be thought that no understanding of the history of the sixties could ever be complete without a grasp of the paradigm-shifting work of Leary, Alpert, and Metzner, the cultural resistance to their experiments, and the way in which psychoactive drug use became a part of contemporary society.
The book Birth of a Psychedelic Culture, constitutes a five-part conversational memoir between Dr. Ralph Metzner and Ram Dass, covering the five year period of 1960-65. It sets out to illuminate their Harvard experiments as well as the cultural context from which they emerged, featuring never seen before photographs and personal experiences of authors Ralph Metzner and Ram Dass, who vividly recall descriptions of particular "trips" as well as conversations with luminaries such as Aldous Huxley, Charles Mingus, Allen Ginsberg, William Burroughs and others that appeared on the scene.
Birth of a Psychedelic Culture
About the Author
Ralph Metzner, Ph.D. is a recognized pioneer in psychological, philosophical and cross-cultural studies of consciousness and its transformations. He is a psychotherapist and professor emeritus at the California Institute of Integral Studies in San Francisco, CA. A recognized pioneer in studies of consciousness and its transformations, he collaborated with Timothy Leary and Richard Alpert (Ram Dass) in the study of psychedelic drugs at Harvard University in the 1960s and coauthored The Psychedelic Experience. Metzner has authored, coauthored, and edited several books, including The Unfolding Self, The Well of Remembrance, Green Psychology, Maps of Consciousness, The Roots of War and Domination, Sacred Vine of Spirits: Ayahuasca, Allies for Awakening, and Birth of a Psychedelic Culture, among others.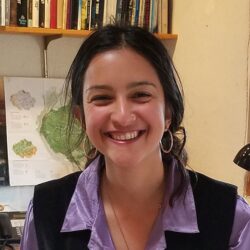 Jasmine is a freelance writer, editor, and proofreader. She did a publishing internship with Synergetic Press in Spring 2018 and has been working remotely for us ever since. She is creative, passionate, and committed to utilizing her literary capabilities in order to contribute to building a sustainable planetary culture and making a meaningful difference in the world. She also serves as a writer for Psychedelics Today, a podcast and online education platform that is dedicated to exploring the healing aspects of non-ordinary states of consciousness and discussing scientific research surrounding psychedelics. Jasmine's goal as an advocate for psychoactive substances is to raise awareness of the socio-historical context in which these substances emerged in order to help integrate them into our modern-day lives in a safe, grounded, and meaningful way.